July 20, 2020 @ 4:18 PM
Shon and Ky Kim have been fishing with Mystic Waters for many years. Father and son time on the water is a special thing. This year they enjoyed a bountiful harvest of Sockeye Salmon.
Sockeye Salmon are really fun to catch while fly fishing.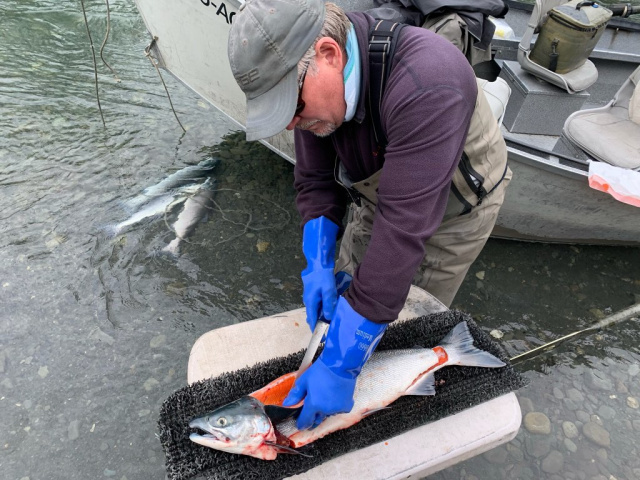 When carefully processed, sockeye salmon are delicious.
Sockeye are the foundation of the Kenai River. They make the Kenai River great. Marine derived nutrients from sockeye drive the food chain and support a host of other species beyond maintaining themselves. The Sockeye Salmon fishing is really good right now. It will continue to be strong though the month and well into August. There is something really special about sustainably harvesting one of the best sources of protein on the planet and then returning the remains back to the river to keep the food chain rolling. Just being on the water and seeing the frenzy of life the salmon provide is amazing. However you choose to prepare them, sockeye salmon are delicious and a special resource to enjoy throughout the year.
If you need to get some, give Stacy a call at 509-715-9697