February 26, 2020 @ 7:29 AM
It's 2020. An even numbered year. In Kenai River Fly Fishing terms, that means you want to be there this fall.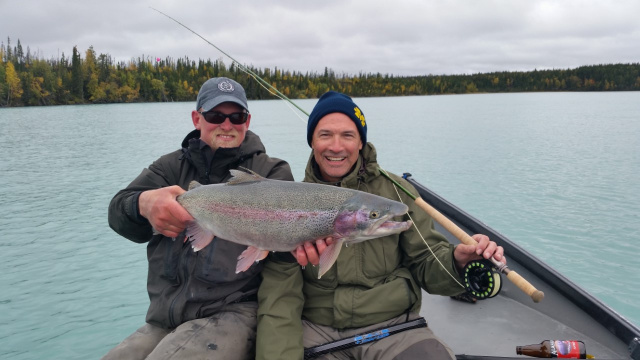 "What is it about an even numbered year?" The answer is Pink Salmon. "Why would I want to fish for Pink Salmon?"
It's not about fishing for Pink Salmon. Its about he massive influx of bio nutrients they provide. Nutrients that produce fat and greedy rainbow trout. The exceptional rainbow trout that the Kenai River is famous for. The exceptional trout that you would like to catch.
This window only comes by every other year and its a fleeting time. Late August into early October is when you want to be here to take advantage of the opportunity...
Read More