June 11, 2019 @ 2:31 PM
Today is opening day and along with the excitement of a new season and great weather, we got some great news for anglers. The Russian River Sanctuary is opening tomorrow. Not only does the opening mean fish are abundant, but it moves anglers up from the Kenai / Russian confluence and makes more space for fly fishers on down the Kenai River.
Soldotna – The Alaska Department of Fish and Game (ADF&G) is implementing the following sport fishing regulation liberalization by opening the Russian River Sanctuary area early for anglers to sport fish for sockeye salmon. This regulatory change is effective 8:00 a.m. Wednesday, June 12 through 11:59 p.m. Sunday, July 14, 2019.
Abundant sockeye means more food will be flowing down the Kenai River for the trout as well. It's just all around a great way to start the season. Current flows also make for easy wading.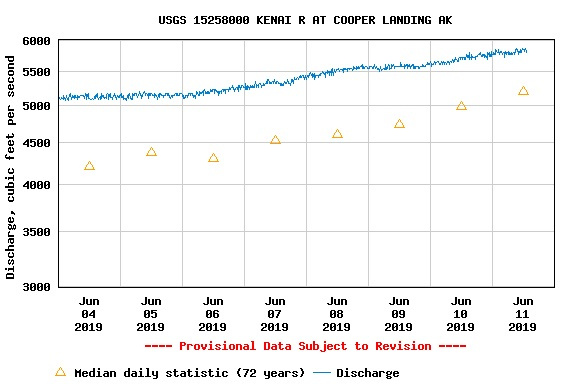 Welcome to the 2019 fishing season!